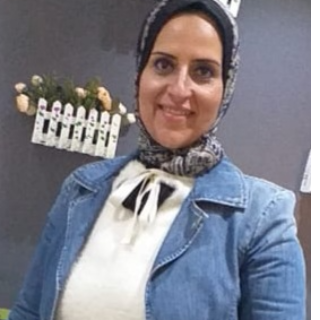 nerham f

Speaks: Arabic , English
Certified teacher +10 Total years of experience
Location: Alexandria, Alexandria Governorate, Egypt
Nationality Egyptian
لدى خبرة (19) عاما لطلاب الاعدادى و الثانوى
---
subjects Grammer, General Arabic , Literature , Eloquence, Arabic for Non-Arabs, Arabic
Students 6 Hours 48
Matching score:Appropriate
Prices starting from
13.2 USD/Hour
About the tutor
انا معلمة لغة عربية حاصلة على ليسانس اداب و تربية من كلية التربية جامعة الاسكندرية لدى خبرة تصل لمدة تسعة عشر عاما لطلاب المرحلتين الاعدادى و الثانوى وحصلت على شهادة تافل اتعليم الاجانب اللغة العربية بالمهارات الاربع (القراءة و الاستماع و التحدث و الكتابة) و سوف تجدون متعة فى تعلم اللغة العربية
Which students want to teach and train?
Student's gender he teach Both (Male/Female)
Student's level he teach Middle School,High School;
Teaching Experiences
Country of Experience Egypt
Student levels that had been taught Elementary,Middle School,High School
---
Contact the tutor to book your first lesson
This tutor accepts booking in the following hours, you might also suggest a different time by messaging the tutor .
Instructor Reviews
(Reviews can only be made by tutor`s students)
---
غسان نشوان ثابت
7/31/2022
جزاها الله خير الجزاء معلمة حريصة ومتقنه للتدريس وروحها مرحة وعندها سعة صدر وتعطي تدريبات خارج وقت الباقة وتتابع الطالب وتشجعه 🤍
Policies
Teaching Method: Online lesson ,In person - tutor 's place ,
Hourly rate: 15 USD Online lesson | 25 USD In person - tutor 's place |
Lesson cancellation policy: Full refund if you cancel the lesson within one hour of booking creation or 24 hours before the lesson start time. Also, your first hours is protected by our "100% Satisfaction Guarantee" policy.
Background check passed: on 17/10/2021
Fees
Book more hours to get cheaper fees
No subscriptions or upfront payments
Only pay for the time you need
If you are not satisfied, your lesson is free