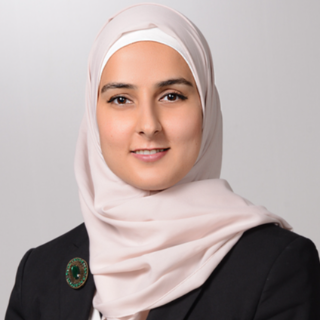 Eng Soha A

Speaks: Turkish , Arabic , English
Certified teacher 5-10 Total years of experience
Location: Abu Dhabi - United Arab Emirates
Nationality Syrian
GMAt tutor 4 years experience
---
subjects GMAT
About the tutor
Everyone planning for MBA should pass GMAT first! I am here to tell you GMAT is easy if you learned how to study "Study Smart.....Don't Study Hard" achieve your dreams empower your self scour higher than you need and expect by learning the test tips and trikes learn how to solve your answer within 2 min only and even less !!!!! Welcome to easy & fun GMAT Eng. Soha Alfayad
Which students want to teach and train?
Student's gender he teach Both (Male/Female)
Student's level he teach Adult-professionals;
Teaching Experiences
Country of Experience United Arab Emirates
Student levels that had been taught Adult-professionals
---
Tutor 's availability
Contact the tutor to book your first lesson
The tutor has flexible availability, you need to message the tutor to organize the first lesson time. Send a message and propose the suitable options for you.
Instructor Reviews
(Reviews can only be made by tutor`s students)
---
لينا شونو
2/1/2023
مدرسة ممتازة بكل معنى الكلمة، لديها كفاءة عالية بالشرح بأسلوب مبسّط وممتع، وتركز على أهم ما يحتاجه الطالب لتجاوز اختبار الجيمات بعلامة عالية
منال عبدالله
3/1/2023
المهندسة سهى رائعة وتوصل المعلومه بسهوله وسلاسه لدرجه اطلع من الحصه فاهمه وتركز المعلومه في الدماغ
محمد عماد نبيل تفاحة الحسيني
3/14/2023
ما شاء الله ، المهندسة متمكنة من ال GMAT
Policies
Teaching Method: Online lesson ,
Hourly rate: 36 USD Online lesson |
Lesson cancellation policy: Full refund if you cancel the lesson within one hour of booking creation or 2 hours before the lesson start time. Also, your first hours is protected by our "100% Satisfaction Guarantee" policy.
Background check passed: on 07/09/2021
Fees
Split in 3 interest-free.pay a fraction of your total now and the rest over time
Online lesson
36 USD /Hour
No subscriptions or upfront payments
Only pay for the time you need
If you are not satisfied, your lesson is free