Up to 25%off on saving packages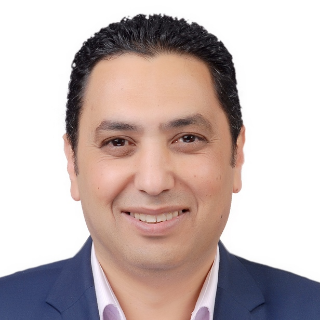 dr khaled r

Speaks: Arabic
Certified teacher +10 Total years of experience
Location: Cairo, Cairo Governorate, Egypt
Nationality Egyptian
A certified trainer for more than 20 years
---
subjects Time management skills, Negotiation skills, Communication skills, Creativity /problem solving, Stress management, Public speaking, Parenting, Self confidence
About the tutor
PHD. expert in self development and management development Over 20 years of training experience in the field of self, managerial and mental skills Presented many workshops and training courses in government bodies, specialized training centers, institutes. and many lectures and educational seminars in public and private universities in Egypt and Arab countries
Which students want to teach and train?
Student's gender he teach Both (Male/Female)
Student's level he teach College/University,Adult-professionals;
Teaching Experiences
Country of Experience Egypt
Student levels that had been taught Adult-professionals
---
Tutor 's availability
Contact the tutor to book your first lesson
The tutor has flexible availability, you need to message the tutor to organize the first lesson time. Send a message and propose the suitable options for you.
Instructor Reviews
(Reviews can only be made by tutor`s students)
---
No Reviews Yet
Add Your review and evaluate the instructor
Policies
Teaching Method: Online lesson ,
Hourly rate: 30 USD Online lesson |
Lesson cancellation policy: Full refund if you cancel the lesson within one hour of booking creation or 2 hours before the lesson start time. Also, your first hours is protected by our "100% Satisfaction Guarantee" policy.
Background check passed: on 01/09/2021
Required Level of study
Choose your level to calculate the price
Fees
Book more hours to get cheaper price
Single booking
Lesson duration from 20-180 minutes
One lesson /60 mins

Packages
Discount depends on package hours
10 hours
USD
Discount 15%
12 hours
USD
Discount 15%
15 hours
USD
Discount 15%
16 hours
USD
Discount 20%
20 hours
USD
Discount 20%
25 hours
USD
Discount 25%
Tutor number provided after booking
Payment methods