Up to 25%off on saving packages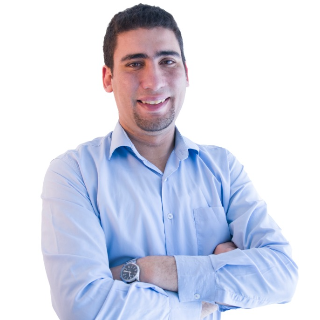 Mohammad Taha Y

Speaks: Arabic , English
Location: Amman, Jordan
Nationality Jordanian
"مدرس معتمد بخبرة 5 سنوات
---
subjects Accounting, Business Administration, C#, Financial accounting, Business analysis, Management information system, ICDL, SQL
Students 1 Hours 7
Matching score: Appropriate
47.88 USD/Hour
No reviews
About the tutor
certified CMA teacher with high financial skills in all accounting topics , wirked as CFO, FM, CA,, FA also i have high knwkedge .in ERP system like SAP, oracle,quick qbox, and alot also gere you can get a lot of management skills and dashboard reading skills
Which students want to teach and train?
Student's gender he teach Both (Male/Female)
Student's level he teach Elementary,Middle School,High School,College/University,Junior,Adult-professionals;
Contact the tutor to book your first lesson
This tutor accepts booking in the following hours, you might also suggest a different time by messaging the tutor .
Instructor Reviews
(Reviews can only be made by tutor`s students)
---
No Reviews Yet
Add Your review and evaluate the instructor
Policies
Teaching Method: Online lesson ,
Hourly rate: 47.88 USD Online lesson |
Lesson cancellation policy: Full refund if you cancel the lesson within one hour of booking creation or 2 hours before the lesson start time. Also, your first hours is protected by our "100% Satisfaction Guarantee" policy.
Background check passed: on 24/10/2021
Required Level of study
Choose your level to calculate the price
Fees
Book more hours to get cheaper price
Single booking
Lesson duration from 20-180 minutes
One lesson /60 mins

Packages
Discount depends on package hours
10 hours
USD
Discount 15%
12 hours
USD
Discount 15%
15 hours
USD
Discount 15%
16 hours
USD
Discount 20%
20 hours
USD
Discount 20%
25 hours
USD
Discount 25%
Tutor number provided after booking
Payment methods