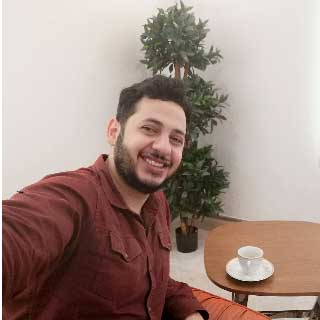 Abdulrazak M

Speaks: Arabic , English
Certified teacher +10 Total years of experience
Location: Muscat, Oman
Nationality Lebanese
, Math teacher , experience 9 years
---
subjects Algebra , Geometry , Statistics , Mental arithmetic , Logic , Probabilties , General math , Math , math , Math Math , math , GMAT ,
Students 1 Hours 7
Matching score:Appropriate
25.97 USD/Hour
No reviews
About the tutor
Hello, My name is abdulrazak , I am from Lebanon , I am a mathematics teacher , I have an experience 9 years in educational field in Oman and Lebanon . My strengths are, disciplined, prepared, friendly with new technology, friendly with students, a good environment creator and motivator. I teach math in 2 languages Arabic and English.
Which students want to teach and train?
Student's gender he teach Both (Male/Female)
Student's level he teach Elementary,Middle School,High School;
Teaching Experiences
Country of Experience Oman
Student levels that had been taught Middle School,High School
---
Tutor accepts instant booking in the following hours:
You might also suggest a different time by messaging the tutor .
Instructor Reviews
(Reviews can only be made by tutor`s students)
---
No Reviews Yet
Add Your review and evaluate the instructor
Policies
Teaching Method: Online lesson ,
Hourly rate: 25.97 USD Online lesson |
Lesson cancellation policy: Full refund if you cancel the lesson within one hour of booking creation or 24 hours before the lesson start time. Also, your first hours is protected by our "100% Satisfaction Guarantee" policy.
Background check passed: on 10/01/2022
No resume has been added yet
Fees
Book more hours to get cheaper fees
Split in 3 interest-free.pay a fraction of your total now and the rest over time
No subscriptions or upfront payments
Only pay for the time you need
If you are not satisfied, your lesson is free