Up to 25%off on saving packages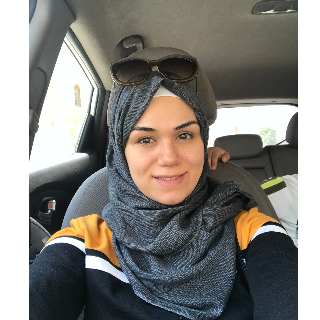 Shiraz T

Speaks: Arabic , English
Certified teacher +10 Total years of experience
Location: Riyadh Saudi Arabia
Nationality Syrian
مدربة صحة بالتغذية الشمولية ومدرسة معتمدة خبرة
---
subjects Diet and nutrition , Meditation, Self confidence, Biology, Nutrition, Biology, Biology
No statistics available
Matching score: Appropriate
About the tutor
أعشق الدراسة و أحب التدريس و التفنن في إيصال المعلومة بطرق جديدة وسهلة , لم أتوقف عن التعلم والتعليم , درست التغذية في أقوى مدرسة للتغذية على مستوى العالم في نيويوركIIN, واخذت شهادة في التغذية والرياضة بالأكاديمية الامريكية للتغذية والرياضة AAHF, أحضر دورات أيضاً في التغذية على Catalyste , خريجة بكالوريوس أحياء مرتبة الشرف الأولى ..
Which students want to teach and train?
Student's gender he teach Both (Male/Female)
Student's level he teach Elementary,Middle School,High School,College/University,Adult-professionals;
Teaching Experiences
Country of Experience Saudi Arabia
Student levels that had been taught Elementary,Middle School
---
Contact the tutor to book your first lesson
This tutor accepts booking in the following hours, you might also suggest a different time by messaging the tutor .
21:00 - 00:00
07:00 - 09:00
---
21:00 - 00:00
02:30 - 04:00
---
21:00 - 00:00
05:00 - 08:30
---
Instructor Reviews
(Reviews can only be made by tutor`s students)
---
No Reviews Yet
Add Your review and evaluate the instructor
Policies
Teaching Method: Online lesson ,
Hourly rate: 26.6 USD Online lesson |
Lesson cancellation policy: Full refund if you cancel the lesson within one hour of booking creation or 24 hours before the lesson start time. Also, your first hours is protected by our "100% Satisfaction Guarantee" policy.
Background check passed: on 15/05/2021
Required Level of study
Choose your level to calculate the price
Fees
Book more hours to get cheaper price
Single booking
Lesson duration from 20-180 minutes
One lesson /60 mins

Packages
Discount depends on package hours
10 hours
USD
Discount 15%
12 hours
USD
Discount 15%
15 hours
USD
Discount 15%
16 hours
USD
Discount 20%
20 hours
USD
Discount 20%
25 hours
USD
Discount 25%
Tutor number provided after booking
Payment methods