Up to 25%off on saving packages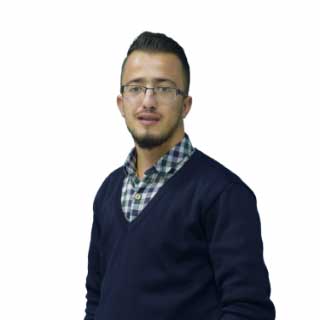 khaled a

Speaks: English
Location: Aleppo, Syria
Nationality Syrian
Tranier Personal skills /life skills /
---
subjects Mechanical engineering, Soft skills, Life coach
No statistics available
Matching score: Appropriate
About the tutor
تم تدريب ما يقارب 500 مستفيد في مهارات الحياة ومهارات التوظيف في عدة محافظات سورية وذلك بالتعاون مع راكز ومنظمات تدريبية مؤسس منصة اسأل Platform Ask على الفيسبوك ماجسيتر في الهندسة الطبية الحيوية بكالوريوس في الهندسة الميكانيكة
Which students want to teach and train?
Student's gender he teach
Student's level he teach ;
Tutor accepts instant booking in the following hours:
You might also suggest a different time by messaging the tutor .
Instructor Reviews
(Reviews can only be made by tutor`s students)
---
No Reviews Yet
Add Your review and evaluate the instructor
Policies
Teaching Method: Online lesson ,
Hourly rate: 0 USD Online lesson |
Lesson cancellation policy: Full refund if you cancel the lesson within one hour of booking creation or 24 hours before the lesson start time. Also, your first hours is protected by our "100% Satisfaction Guarantee" policy.
Background check passed: on 26/07/2020
Required Level of study
Choose your level to calculate the price
Fees
Book more hours to get cheaper price
Single booking
Lesson duration from 20-180 minutes
One lesson /60 mins

Packages
Discount depends on package hours
10 hours
USD
Discount 15%
12 hours
USD
Discount 15%
15 hours
USD
Discount 15%
16 hours
USD
Discount 20%
20 hours
USD
Discount 20%
25 hours
USD
Discount 25%
Tutor number provided after booking
Payment methods