Up to 25%off on saving packages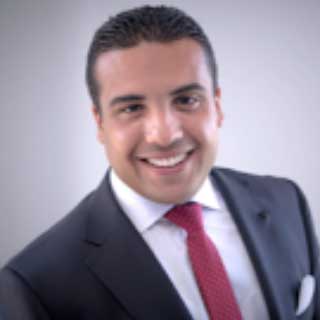 Ahmed H

Speaks: English
Location: Sydney NSW, Australia
Nationality Australian
Australian Universities Lecturer & Management Cons
---
subjects Startups business /entrepreneurship, Business Administration, Human resource management, Strategic management, Leadership /teamwork skills
No statistics available
Matching score: Appropriate
About the tutor
Australian universities lecturer and management consultant. Expert in HR / Communications/ Change Managemenet/ Startups and Entrepreneurship. Certified Agile Project Management Professional. I use hands-on participative approach that creat fun and inspirational environment for learners.
Which students want to teach and train?
Student's gender he teach
Student's level he teach ;
Tutor 's availability
Contact the tutor to book your first lesson
The tutor has flexible availability, you need to message the tutor to organize the first lesson time. Send a message and propose the suitable options for you.
Instructor Reviews
(Reviews can only be made by tutor`s students)
---
No Reviews Yet
Add Your review and evaluate the instructor
Policies
Teaching Method: Online lesson ,
Hourly rate: 0 USD Online lesson |
Lesson cancellation policy: Full refund if you cancel the lesson within one hour of booking creation or 24 hours before the lesson start time. Also, your first hours is protected by our "100% Satisfaction Guarantee" policy.
Background check passed: on 23/08/2020
No resume has been added yet
Required Level of study
Choose your level to calculate the price
Fees
Book more hours to get cheaper price
Single booking
Lesson duration from 20-180 minutes
One lesson /60 mins

Packages
Discount depends on package hours
10 hours
USD
Discount 15%
12 hours
USD
Discount 15%
15 hours
USD
Discount 15%
16 hours
USD
Discount 20%
20 hours
USD
Discount 20%
25 hours
USD
Discount 25%
Tutor number provided after booking
Payment methods