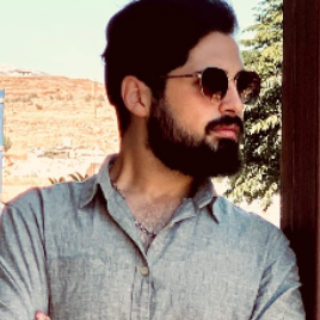 Youssef S

Speaks: Arabic , English
Certified teacher 2-4 Total years of experience
Location: Tannoura, Lebanon
Nationality Lebanese
Advanced Certtified English Language Teacher.
---
subjects General English , English
Students 1 Hours 7
Matching score:Appropriate
About the tutor
This is Youssef Serhal, a 24 years old ambitious English instructor. 2018 was the year when I discovered that I'm passionate about the Education domain, precisely the English sector. Self progression and skills advancement are two main concepts I always strive to accomplish. Work commitment and dedication are my companions by which teaching with devotion is a vital belief of mine. I strive to witness successful students, emotionally and academically! It would be incredible to meet you!
Which students want to teach and train?
Student's gender he teach Both (Male/Female)
Student's level he teach High School,College/University;
Teaching Experiences
Country of Experience Lebanon
Student levels that had been taught Middle School,High School
---
Contact the tutor to book your first lesson
This tutor accepts booking in the following hours, you might also suggest a different time by messaging the tutor .
Instructor Reviews
(Reviews can only be made by tutor`s students)
---
No Reviews Yet
Add Your review and evaluate the instructor
Policies
Teaching Method: Online lesson ,
Hourly rate: 15 USD Online lesson |
Lesson cancellation policy: Full refund if you cancel the lesson within one hour of booking creation or 24 hours before the lesson start time. Also, your first hours is protected by our "100% Satisfaction Guarantee" policy.
Background check passed: on 06/04/2022
Fees
Book more hours to get cheaper fees
Split in 3 interest-free.pay a fraction of your total now and the rest over time
No subscriptions or upfront payments
Only pay for the time you need
If you are not satisfied, your lesson is free