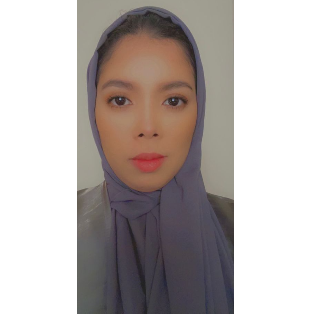 Raya R

Speaks: Spanish , English , Arabic
Certified teacher 2-4 Total years of experience
Location: Ajman - United Arab Emirates
Nationality Filipino
TEFL and TESOL Certified Holder/ English Teacher
---
subjects EmSAT, General English , PET, Business English, IELTS, TOEFL, English, English, English
About the tutor
Do you want to improve your English skills? Then, you got me here! I am here to help you. Hi! My name is Rhia. I'm currently working as an ESL teacher. During our first lesson, I will determine your proficiency level and we will discuss the areas that you need to progress. I teach students of all levels and ages. My goal is to boost your confidence so that you can communicate better in every situation. I tailor my lessons based on my student's needs, learning styles, and goals.
Which students want to teach and train?
Student's gender he teach Both (Male/Female)
Student's level he teach Elementary,Middle School,High School,College/University,Junior,Adult-professionals;
Teaching Experiences
Country of Experience United Arab Emirates
Student levels that had been taught Junior,Elementary,Middle School,High School,College/University,Adult-professionals
---
Contact the tutor to book your first lesson
This tutor accepts booking in the following hours, you might also suggest a different time by messaging the tutor .
Instructor Reviews
(Reviews can only be made by tutor`s students)
---
Haitam Giat
5/29/2022
she did proof of reading for a document, it was done perfectly
Policies
Teaching Method: Online lesson ,
Hourly rate: 27.2 USD Online lesson |
Lesson cancellation policy: Full refund if you cancel the lesson within one hour of booking creation or 2 hours before the lesson start time. Also, your first hours is protected by our "100% Satisfaction Guarantee" policy.
Background check passed: on 09/02/2022
Fees
Book more hours to get cheaper fees
No subscriptions or upfront payments
Only pay for the time you need
If you are not satisfied, your lesson is free