Up to 25%off on saving packages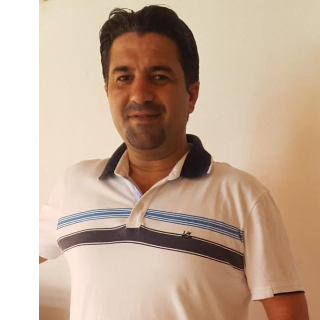 abd alhakim m

Speaks: Arabic
Certified teacher +10 Total years of experience
Location: Antakya, Küçükdalyan, Antakya/Hatay, Turkey
Nationality Syrian
مدرس لغة عربية معتمد
---
subjects General Arabic , Arabic, Arabic
Students 5 Hours 42
Matching score: Very good
About the tutor
أحب اللغة العربية وأحب تدريسها وأملك مهارات وأدوات التدريس عن بعد أجيد التعامل مع الطلاب الصغار الناحية المادية مهمة لكنها ليست أساسية أجيد تدريس العربية لغير الناطقين بها النتائج مضمونة بإذن الله لكن النتيجة تكون أفضل مع متابعة واهتمام أولياء الأمور
Which students want to teach and train?
Student's gender he teach Both (Male/Female)
Student's level he teach Elementary,Middle School,High School;
Teaching Experiences
Country of Experience Turkey
Student levels that had been taught Junior,Elementary,Middle School,High School
---
Contact the tutor to book your first lesson
This tutor accepts booking in the following hours, you might also suggest a different time by messaging the tutor .
Instructor Reviews
(Reviews can only be made by tutor`s students)
---
سعيد حميد
9/13/2023
افضل مدرس اللغه العربيه الستاذ جداً محترم ويفهم الدرس مشاءالله
Policies
Teaching Method: Online lesson ,
Hourly rate: 15 USD Online lesson |
Lesson cancellation policy: Full refund if you cancel the lesson within one hour of booking creation or 24 hours before the lesson start time. Also, your first hours is protected by our "100% Satisfaction Guarantee" policy.
Background check passed: on 15/11/2021
Required Level of study
Choose your level to calculate the price
Fees
Book more hours to get cheaper price
Single booking
Lesson duration from 20-180 minutes
One lesson /60 mins

Packages
Discount depends on package hours
10 hours
USD
Discount 15%
12 hours
USD
Discount 15%
15 hours
USD
Discount 15%
16 hours
USD
Discount 20%
20 hours
USD
Discount 20%
25 hours
USD
Discount 25%
Tutor number provided after booking
Payment methods