Up to 20%off on saving packages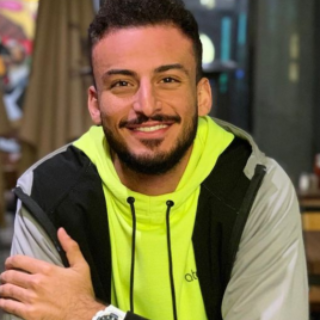 Mostafa A

Speaks: Arabic , English , German , Spanish
Certified teacher 2-4 Total years of experience
Location: 6th of October City, Giza Governorate, Egypt
Nationality Egyptian
Adding fun to learning!
---
subjects Biology , Medicine , Microbiology , Genetics , Physiology , Biochemistry , Pathology , Anatomy , Pharmacology , Biology Biology ,
About the tutor
Senior student in Med school. Passionate about medicine and teaching it. I'm gifted with the ability to deliver subjects in the quickest and most efficient way possible. Contact me if you have any questions.
Which students want to teach and train?
Student's gender he teach Both (Male/Female)
Student's level he teach Elementary,Middle School,High School,College/University;
Teaching Experiences
Country of Experience Kuwait
Student levels that had been taught Middle School,High School
---
High School,College/University,Adult-professionals
---
Tutor 's availability
Contact the tutor to book your first lesson
The tutor has flexible availability, you need to message the tutor to organize the first lesson time. Send a message and propose the suitable options for you.
Instructor Reviews
(Reviews can only be made by tutor`s students)
---
عمر محمد العيدان
5/30/2022
الدكتور مصطفى كان سبب من بعد الله في رفع المستوى الدراسي و لله الحمد و لم يقصر معي في شي وله الشكر و الفضل في ما قدمه لي ك استاذ و دكتور و اخ و انصح لكل طالب لديه مشاكل في دراسة العلوم الطبيه او الصحيه ان يجرب معه و ان شاء الله يلقا التحسن و التوفيق
Policies
Teaching Method: Online lesson ,
Hourly rate: 35 USD Online lesson |
Lesson cancellation policy: Full refund if you cancel the lesson within one hour of booking creation or 4 hours before the lesson start time. Also, your first hours is protected by our "100% Satisfaction Guarantee" policy.
Background check passed: on 14/01/2022
No resume has been added yet
Required Level of study
Choose your level to calculate the price
Fees
Book more hours to get cheaper price
Single booking
Lesson duration from 20-180 minutes
One lesson /60 mins

Packages
Discount depends on package hours
10 hours
USD
Discount 12%
12 hours
USD
Discount 12%
15 hours
USD
Discount 12%
16 hours
USD
Discount 16%
20 hours
USD
Discount 16%
25 hours
USD
Discount 20%
Tutor number provided after booking
Payment methods