Up to 25%off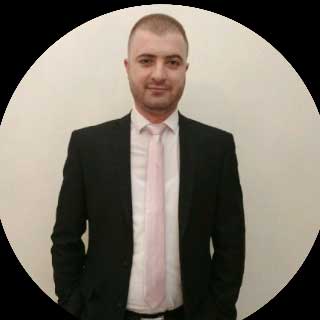 Nader D

Speaks: Arabic , English
Certified teacher 5-10 Total years of experience
Location: Zahlé, Lebanon
Nationality Lebanese
Banker since year fourteen years
---
subjects Business Administration, Finance, Sales Skills, Accounting, Lean Six Sigma, Lean Management, Leadership /teamwork skills, Time management skills
About the tutor
I am a banker since fourteen years worked in several positions and currently as an assistant branch manager, AML/CFT officer since 2018. I hold MBA and five professional certificates from ESA- Beirut and CISI - England. I teach and conduct trainings in Finance mainly and other management courses since about eight years.
Which students want to teach and train?
Student's gender he teach Both (Male/Female)
Student's level he teach College/University,Adult-professionals;
Teaching Experiences
Country of Experience Lebanon
Student levels that had been taught College/University
---
Contact the tutor to book your first lesson
This tutor accepts booking in the following hours, you might also suggest a different time by messaging the tutor .
Instructor Reviews
(Reviews can only be made by tutor`s students)
---
No Reviews Yet
Add Your review and evaluate the instructor
Policies
Teaching Method: Online lesson ,
Hourly rate: 40 USD Online lesson |
Lesson cancellation policy: Full refund if you cancel the lesson within one hour of booking creation or 2 hours before the lesson start time. Also, your first hours is protected by our "100% Satisfaction Guarantee" policy.
Background check passed: on 21/02/2021
Required Level of study
Choose your level to calculate the price
Fees
Book more hours to get cheaper price
Single booking
Lesson duration from 20-180 minutes
One lesson /60 mins

Packages
Saving packages, discount depends on hours
10 hours
USD
Discount 15%
12 hours
USD
Discount 15%
15 hours
USD
Discount 15%
16 hours
USD
Discount 20%
20 hours
USD
Discount 20%
25 hours
USD
Discount 25%
Tutor number provided after booking
Payment methods