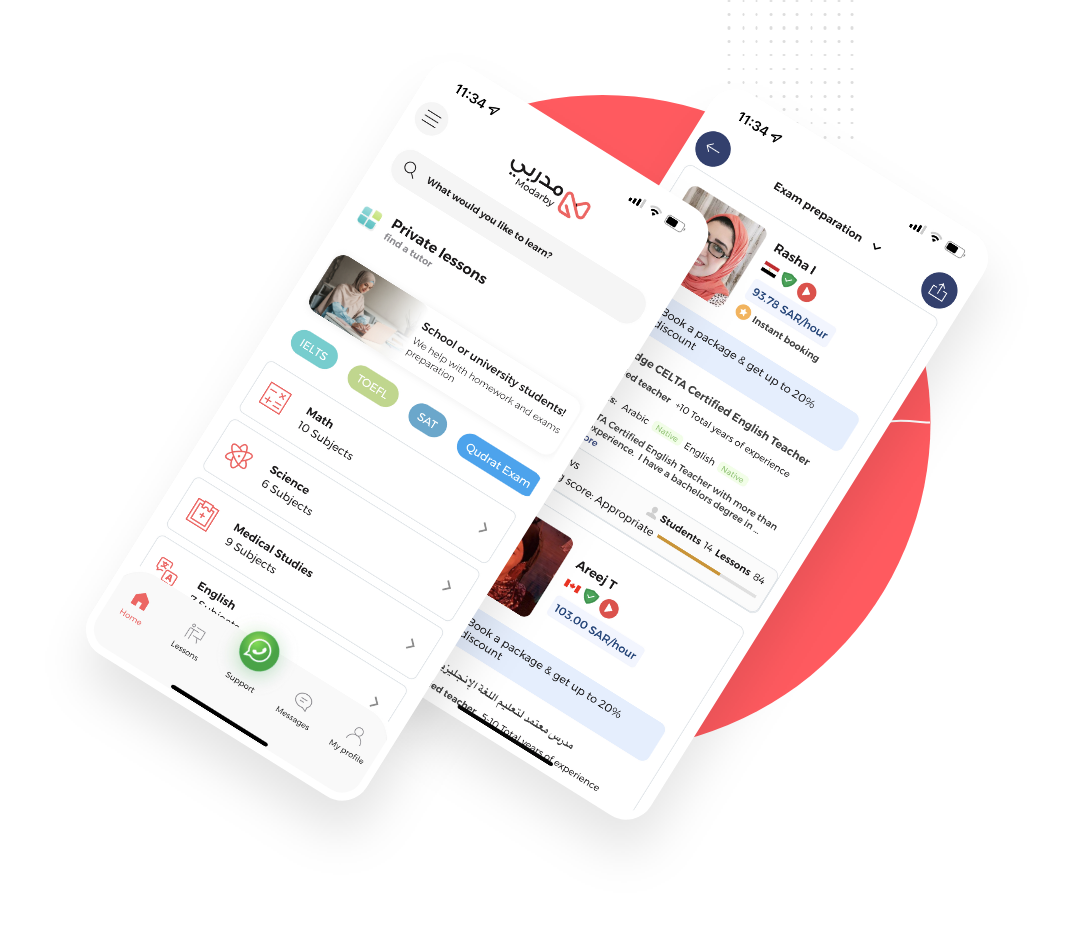 Are you Looking for Private Tutoring?
Modarby application for booking online and one to one private lessons
Looking for high school or university tutor? Modarby is the Middle East number 1 platform for private lessons. Meet online or face to face in your area.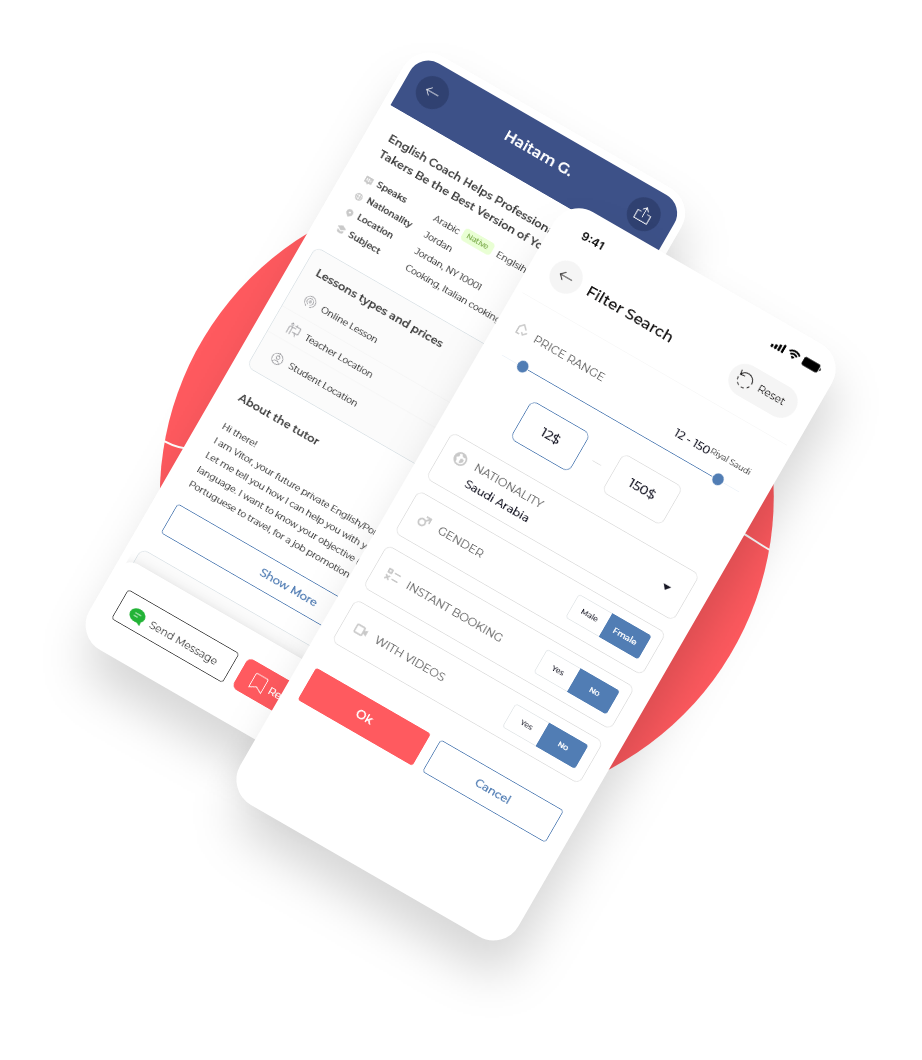 Why use Modarby Application?
More than 2,000 teachers
We offer over 150 subjects and skills to choose from.
Instant messaging system
Easy to book
Help and support for finding the perfect teacher for you
Find the right tutor or get a refund
We guarantee you'll find the right expert! If you are not satisfied with your new tutor, , you can request a 100% refund for the first hour (we provide assistance with assignments and preparation for tests, not solving assignments and participating in tests, and we release our full responsibility if this is done)